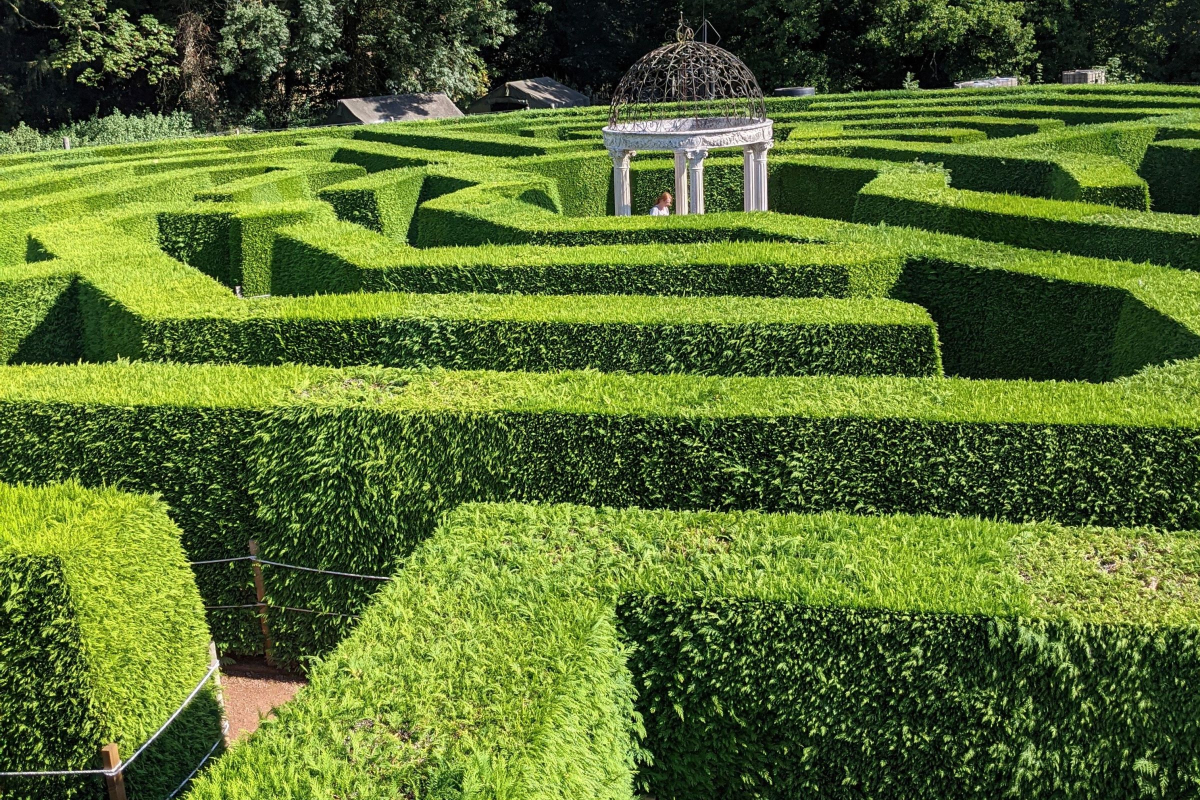 Navigating the IT Maze: Avoiding Common Mistakes When Choosing an IT MSP
In today's digital age, choosing the right Managed Service Provider (MSP) is crucial for any business. An effective IT MSP not only ensures smooth daily operations but also prepares your business for future challenges. However, the selection process can be fraught with potential mistakes. This article aims to guide you through these common pitfalls, helping you make an informed decision when choosing your IT MSP.
Common Mistakes and How to Avoid Them:
1. Not Assessing Your Business Needs
Before you start looking for an IT MSP, it's essential to understand your business needs. Each business is unique and requires different IT solutions. Make a list of your current IT challenges and future goals. This will help you identify what services you need from an MSP.
2. Overlooking the Importance of a Scalable Solution
As your business grows, so do your IT needs. It's important to choose an MSP that can scale their services according to your business growth. A good MSP should be able to adapt to your changing needs and provide solutions that align with your business objectives.
3. Ignoring Cybersecurity
In the current digital landscape, cybersecurity should be a top priority for every business. Cyber threats are constantly evolving and can cause significant damage to your business. When choosing an MSP, ensure they have robust cybersecurity measures in place and can provide regular updates and training to keep your business safe.
4. Not Checking References and Reviews
One of the most common mistakes businesses make when choosing an MSP is not checking references and reviews. These can provide valuable insights into the MSP's reliability, customer service, and ability to deliver on their promises.
5. Focusing Solely on Cost
While budget is an important factor when choosing an MSP, it shouldn't be the only consideration. Remember that you're investing in a service that will support your business operations and growth. It's important to consider the value the MSP will bring to your business in terms of efficiency, productivity, and security.
FAQs:
What is an IT MSP? An IT Managed Service Provider (MSP) is a company that manages a customer's IT infrastructure and/or end-user systems on a proactive basis.
Why is choosing the right IT MSP important? Choosing the right IT MSP is crucial as it directly impacts your business operations, productivity, security, and growth.
What should I look for in an IT MSP? When choosing an IT MSP, consider their experience, range of services, scalability, cybersecurity measures, customer service, and reviews.
How can I assess my business's IT needs? You can assess your business's IT needs by identifying your current IT challenges and future goals. This will help you determine what services you need from an MSP.
How can potential MSPs be contacted for inquires? To reach out to potential IT Managed Services Providers and inquire about their services, you have multiple channels at your disposal. Simply pick the one that suits you best:

Contact Directly: You can call the MSP at their provided phone number, such as 844.855.4748. This allows you to have a direct conversation with them and ask any questions you may have.
Email Inquiry: Another option is to send an email to the MSP's provided email address, like [email protected]. This allows you to express your inquiries in writing and potentially receive detailed responses. By utilizing these contact methods, you can easily connect with potential MSPs, discuss your requirements, and gather the information necessary to make an informed decision about the IT Managed Services you are seeking.

What are the risks of not being thorough when selecting an MSP? Being thorough when selecting a Managed Service Provider (MSP) is crucial to minimize the risks that can arise from entrusting your company's data and network to unprofessional or incompetent hands. Failing to thoroughly assess potential MSPs can jeopardize your business' success in various ways.

Firstly, choosing an MSP without conducting proper due diligence can increase the vulnerability of your data to cyberthreats. Cyberattacks are on the rise, and if an MSP lacks the necessary expertise and technology to effectively secure your data, your business becomes an easy target. Without robust security measures in place, sensitive information could be compromised, leading to potential financial losses, reputational damage, and legal consequences.
Additionally, the competence and expertise of an MSP directly impact your business' productivity and operational efficiency. By not thoroughly assessing an MSP's qualifications, you run the risk of entrusting your network management to individuals who lack the required skills and knowledge to optimize your IT infrastructure. This can lead to frequent system outages, slow response times, and a decrease in overall productivity, hindering your business' growth and competitiveness.
Furthermore, choosing an MSP solely based on cost or opting for the bare-bone option without considering the value they provide can have detrimental effects. An MSP that focuses on providing the lowest price may prioritize cost-cutting measures, resulting in subpar service quality or neglecting crucial security measures. Skimping on crucial aspects of IT management to save costs can ultimately end up costing your business more in the long run.
Ultimately, not being thorough when selecting an MSP can result in buyer's remorse and hinder your business' progress. It is essential to ask relevant questions, ensure that potential MSPs have the necessary expertise, and align their capabilities with your business goals before entrusting them with your organization's sensitive data and hardware. Taking the time to thoroughly assess and select a reliable MSP will help safeguard your data, enhance productivity, and contribute to the overall success of your business.

What are the benefits of using an IT MSP? There are many benefits to using an IT MSP, including:

Reduced costs: MSPs can help you save money on IT costs by providing services on a subscription basis.
Increased efficiency: MSPs can free up your staff to focus on their core business activities.
Improved security: MSPs can help you improve your security posture and protect your data from cyber threats.
24/7 support: MSPs offer 24/7 support so that you can get help when you need it.
Conclusion:
Choosing the right IT MSP is a significant decision that can greatly impact your business's success. By being aware of these common mistakes and knowing how to avoid them, you can make a choice that aligns with your business needs and goals. If you need further assistance or have any questions, don't hesitate to contact us at QIT Solutions. We're here to help guide you through the IT maze.